During the COVID-19 pandemic many businesses were forced to adapt or be left behind. As many shuttered their doors or struggled to keep up, we instead focused our energy into building and innovating. Our virtualized services are a set of new services we began to develop as the pandemic raged across the globe. Our first among these is powered by the blockchain.
Using the power of hyperledger and the blockchain we ensure the privacy of not only documents and transactions, but also that of our clients. Using these tools allow us to better establish smart contracts with customers seeking to do business, keep off-market properties private, and improve data and transaction validation.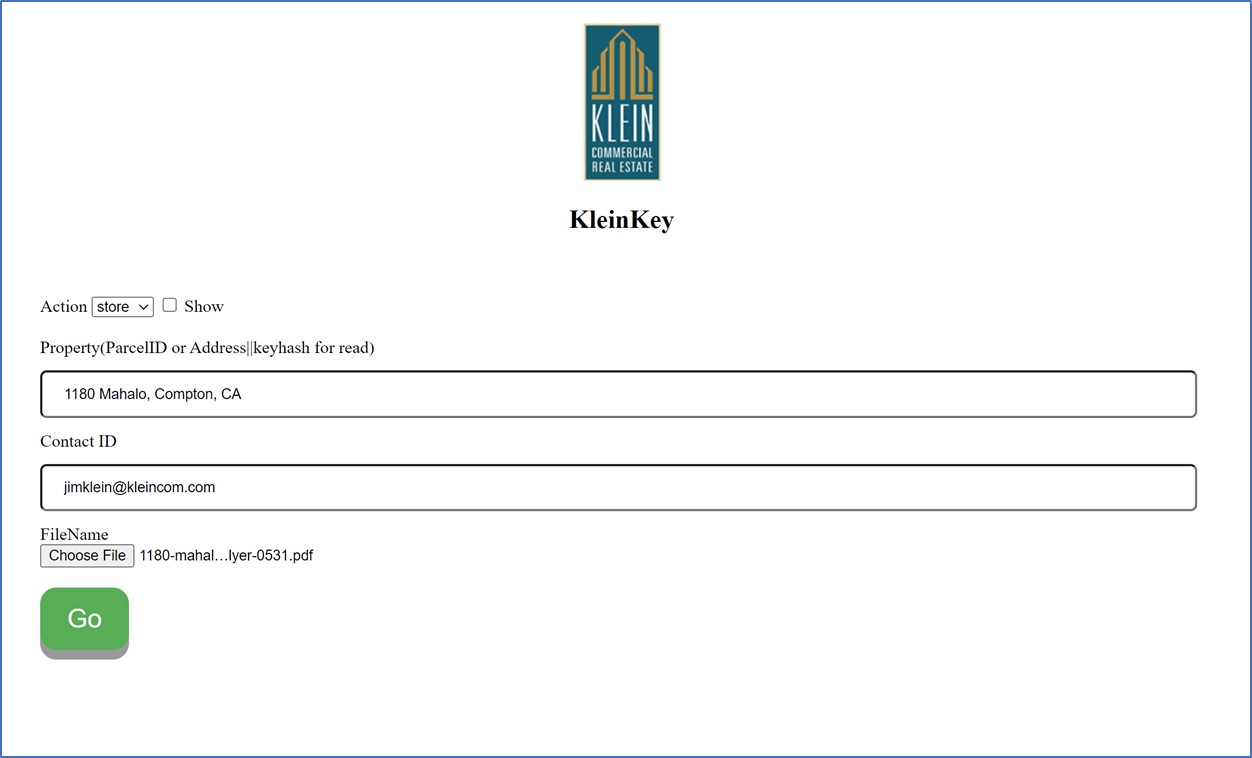 To this end, we have developed our own solution in the form of a webapp: KleinKey. Using our webapp, we are able to capture contractual data and store it in a decentralized manner. By doing so, we ensure that the data between us and the client remains secure and unobtainable. Any transaction is documented and verified by the app to ensure the legitimacy of any potential offers or deals. By using smart contracts, clients can quickly and easily reach a deal with us without needing to ever mail it back. This data can be quickly accessed by a client using a link or QR code.
However, this is only the start of our venture into a virtualized form of business. With the rise of the metaverse being forecasted in the near future, we have also begun to experiment with options in such virtual worlds and what it may hold for the future of industrial real estate.